I attended the Prague Quadrennial: An international conference of Theatre Design, for the full 10 day duration of this wondeful event. This was a fantastic opportunity to spend time in a beautiful city, engage with peers through lectures talks and social events, attend exhibitions, workshops and performances. It was a jam packed programme and so much inspiration that a single blog post will struggle to cover but below are some of the highlights:
The City:
The city itself was a fascinating place to explore, with small winding streets, stunning old buildings and of course the iconic bridges. The centre was of course plagued by huge droves of tourists but after a few days it became easy to avoid the worst of this and navigate around the busiest areas, finding more local bars or restaurants and exploring the many PQ locations and venues. The venues were largely central and easily walkable. It was great to see exhibitions housed in wonderful old building packed with character of their own. Staying out of the city centre also had its benefits of living cheaply and exploring more of what Prague had to offer.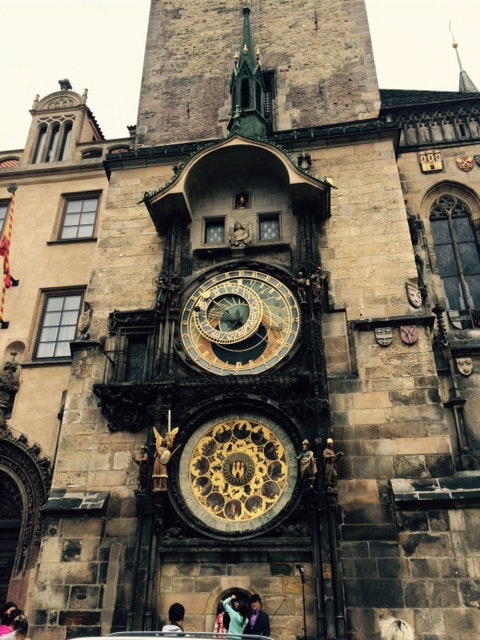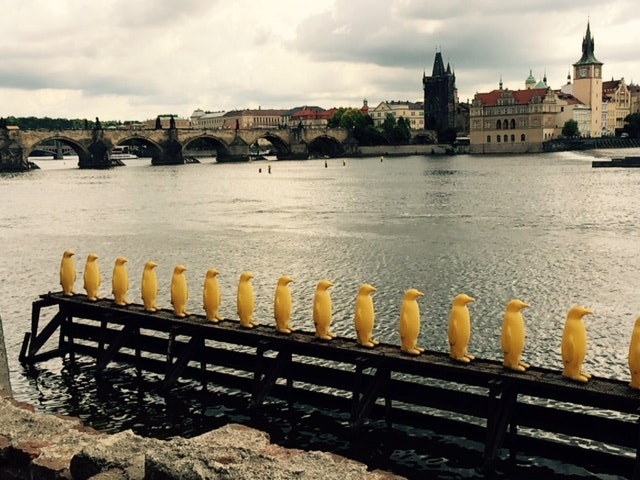 Exhibitions:

The main feature of PQ are the international exhibitions. Countries usually submit both a professional and student exhibition piece which aims to show off the best of Theatre Design from that region over the past 4 years. There were a huge amount to explore and massive variation in presenting style and content. While some went down a more traditional route displaying model boxes and costumes designs others built bespoke sculptures, engaged the audience with interactive installations and performances or offered AV displays. A wonderfully exciting mix of visual inspiration, many of which I visited time and time again to fully appreciate the work on offer.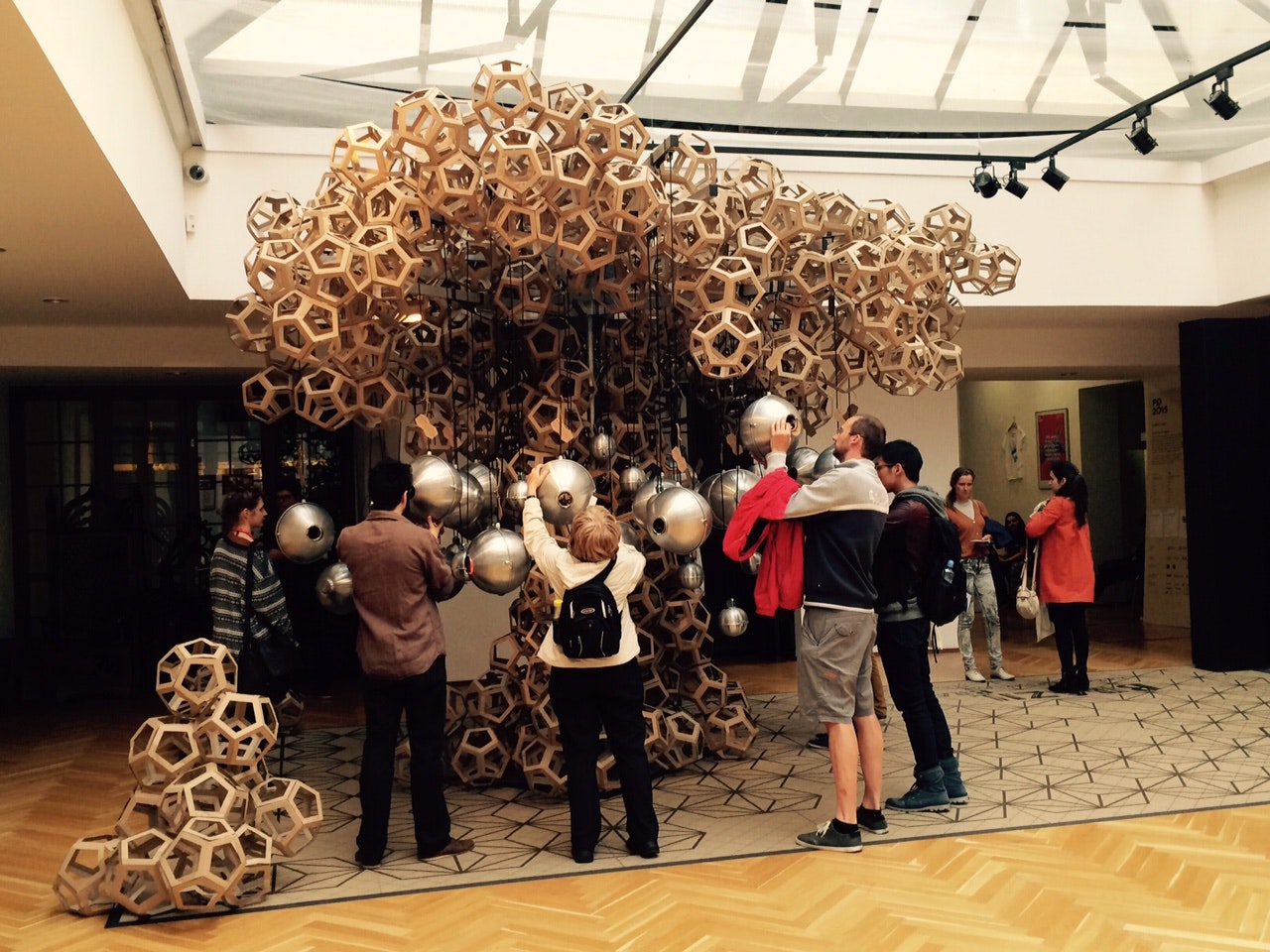 Lectures and Talks:
I really enjoyed the lecture series and attended many of the talks on offer. This was a fascinating insight into other designers practise and their experiences in the broad field of international Theatre Design. I was particularly inspired by the two lectures by Julie Taymor, a long term hero of mine. The first accompanied a European premier of her Midsummer Nights Dream film of the Broadway Theatre show and the second looked at her broader portfolio of work and career.
How Are Nations Created Through Scenography
Scenographer and/or Director
Sometimes a Cigar is Just a Cigar
The Art of Resistance, Theatre as if Life Mattered
Scene Design in Education: Between Conventional and avant-garde Practises.
Julie Taymor's A Midsummer Nights Dream
Julie Taymor: Playing with Fire
Workshops:
I attended 3 workshops during my time at PQ. These were a practical opportunity to engage with designers work and working processes, try out ideas and learn new skills.
Making Puppets Ta(l)k: Workshop on physical Computing and Mechatronics. Led by Jakub Hybler and Robert Smolik
Madlove - A Designer Asylum Workshop, considering mental health and the idea recovery environment. Led by The Vacuum cleaner.
How to use iPad as a digital sketchbook in the design process. Digital costume design using iPad, stylus, bamboo paper and sketchbook. Led by Kirsi Manninen.
Find, Found, Found: A workshop exploring the concept of finding objects to inform the creation of theatre writing and sets. Led by Designer Anna Tregloan.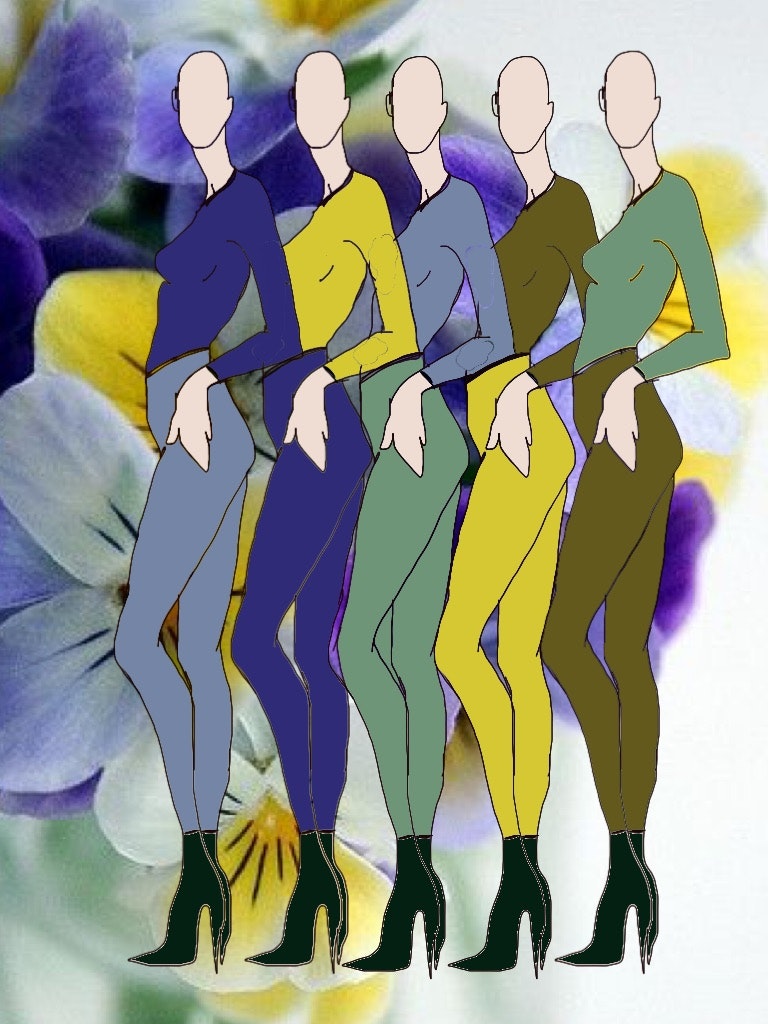 Performances:
Everyday there were many performances going on. Some scheduled in theatre buildings, others in unique spaces and some seemingly more spontaneous. The stand out pieces for me were, Innocence by Sgt. Tejnorová & the Commando, staged in an ice hockey stadium and described as live cinema. Sapphire Head a quirky puppet show by Handa Gote and the performance lecture by Bianca Casady of Coco Rosi.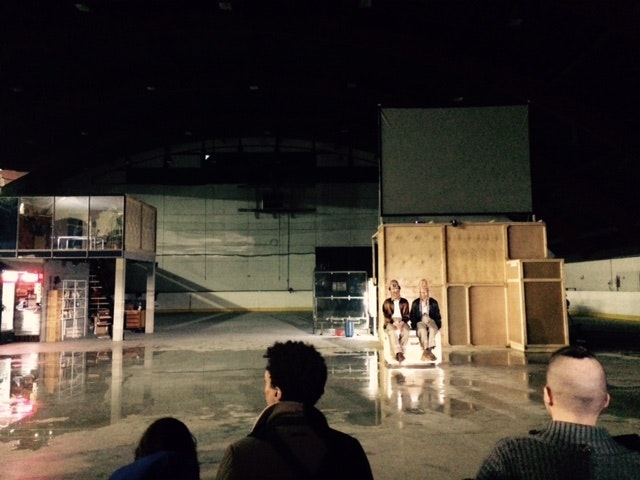 Tribes:
Costume and street performance was celebrated in the programming of Tribes, which saw groups of elaborately dressed performers roaming the streets of Prague.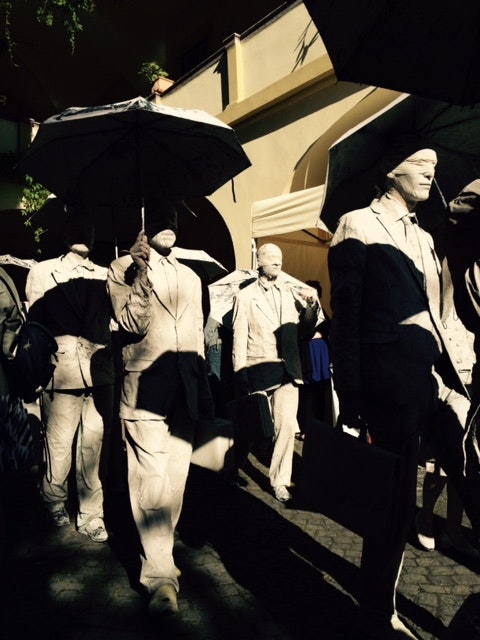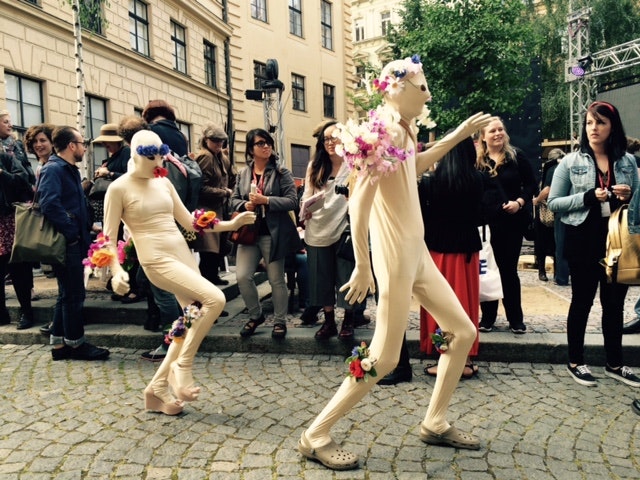 Puppets:
Prague is famous for its puppets and as a result I took full advantage of this attending numerous puppet performances and explored local shops and exhibitions. I even took a day out from PQ to attend 'Puppet in Prague' 10 year anniversary conference featuring talks by international puppeteers and puppet makers. A truly extraordinary opportunity.